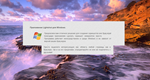 We offer you a great solution to take screenshots outside of the browser! Through the app take a screenshot is incredibly easy. The program runs directly in Windows OS and not depend on the versions of your browsers.
The application also has an editor.
After installation press FN button PrntScr and the mouse highlight the area you want to copy from the screen and save..
No feedback yet