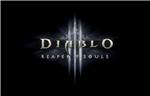 Dear customer!


You buy a license activation key additions (add-on) to the game Diablo 3 - Reaper of Souls (EU / RU - the European version, published in the Russian Federation).

Key additions Reaper of Souls as a photo you will receive immediately after payment. The system will automatically order. The key is displayed in the browser immediately after the payment, and you will receive a link to download the key to e-mail, you specified at purchase.

You always have the opportunity to view the entire history of your purchases authorized in the service oplata.info.


We give a guarantee of validity and legality of the key and get it immediately after the payment.

Thank you for that trust us!

After the first order you receive a discount on future purchases of almost all of our products (except for goods so sold at the lowest prices).



GIFT:


Each buyer can get to choose one of the gifts * - DIABLO 3 Guest key (ru) or StarCraft 2 Guest key (ru).

* For gift, please leave positive feedback after the purchase, in the recall does not forget to write what you want and what a gift from them. If you purchase the specified operating E-mail, then the revocation of his point is no longer necessary.

Gifts are delivered by E-mail within 48 hours of the request.

Check the Spam folder, letters with gifts could accidentally get there.



CAUTION


This key - it is only a supplement. To activate the complement you should already be activated, and the standard (basic) version of the game Diablo 3. It must be bought separately!

Activation key to the base game Diablo 3 (Russian version) You can also purchase from us (link at the bottom of the page).



Activation:


1. Log in to your Battle.net account at https: eu.battle.net/account/management/ (if you do not have an account Battle.net, a new register and confirm it by clicking the link in your email used at registration)

2. Records Management, select Attach game (Add game)

3. On the Add games enter key received after payment and follow the onscreen instructions to complete the addition.
30.08.2018 14:26:55
DIABLO 3 Гостевой ключ (ru) Всё пришло.
22.02.2016 17:10:28
Спасибо, все быстро. Ключ рабочий.
Хочу подарок DIABLO 3 Гостевой ключ (ru)
Почта для связи bubnov.sergey2013@gmail.com
12.10.2015 10:34:26
Всё хорошо, хочу гостевой ключик на старкрафт)))
06.11.2014 22:10:29
спосибо , всё ок

StarCraft 2 Гостевой ключ (ru)
04.08.2014 14:31:56
Спасибо большое,я удовлетворен!
26.07.2014 10:21:01
Спасибо, все прошло быстро и все работает. (бонус HearthStone Booster Pack)
06.07.2014 1:20:45
всё отлично, хочу подарок HearthStone Booster Pack